The NPHS Alumni Association congratulates all of the honorees, as they were inducted into the NPHS Hall of Fame Class of 2020.
The Hall of Fame ceremony took place on Saturday, October 23, 2021 at North Plainfield High School, with over 130 people in attendance.
This year's selections were part of the 18th class of inductees that have graduated from or taught at NPHS and have distinguished themselves in their careers, athletics or in service to NPHS and the community. The 2020 class is represented by 6 alumni members, 1 past NPHS teacher, coach or administrator and 1 group selection. As always, this year we have another impressive group of deserving individuals joining the ranks of the NPHS Hall of Fame.
The following individuals now have the honor of having their distinguished plaques on the Hall of Fame wall in the high school.
THE 2020 NPHS HALL OF FAME INDUCTEES
JAMES MILLER (1979) – Athletics/Coaching
PHILIP JANNUZZI (1973) – Armed Services
ADRIENNE GRAUBARD (1968) – Educator/Community Service
PAUL SINCAVAGE – Teacher/Coach/Administrator
JAMES LEAHEY (1981) – Music
JUDY NAZEMETZ (1968) – Performing Arts
GREGORY CASWELL (1965) – Business & Technology
BACK-TO-BACK STATE CHAMPIONSHIP FOOTBALL TEAMS (Graduating Classes of 1967 & 1968) – Group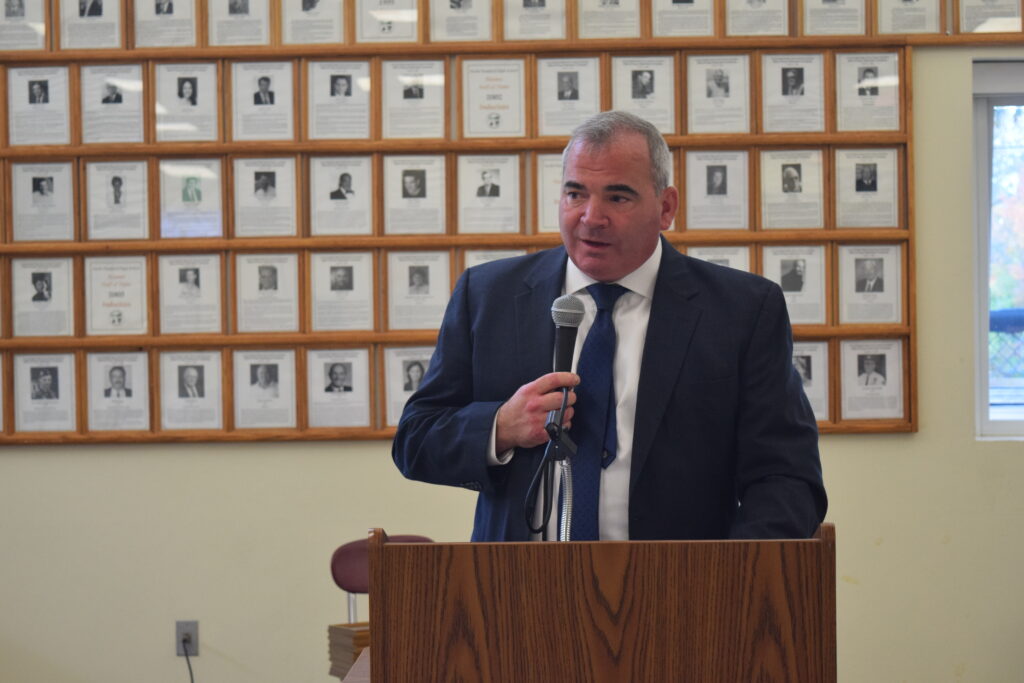 The Hall of Fame, in addition to honoring those who have made significant contributions, during their time at NPHS and after they graduate, helps the NPHS Alumni Association to continue awarding scholarships to graduating seniors. To make a tax-deductible donation in honor of these inductees, click here.